At Classic Acura, we want every customer to feel completely comfortable throughout the car-shopping process. From first-time car buyers to longtime Texas Acura fans, each and every person who visits us will be treated to a personalized experience. That includes helping you make the right choices as you explore Acura financing and used car loan options.
Chris Merritt, the General Sales Manager at Classic Acura, is an expert in all things auto financing. They shared some of the questions they hear often at our Acura dealership in Beaumont, as well as valuable advice and guidance. If you're searching for competitive auto financing rates, low Acura interest rates or want to apply for a used car loan without any credit, we're here to turn your dreams into reality.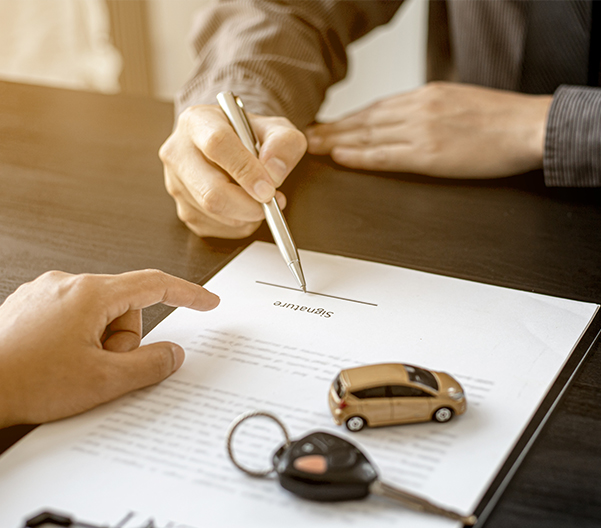 Frequently Asked Questions
01

What are current interest rates to buy a car?

According to Experian, the average interest rate for a new vehicle is 4.07% and 8.67% for a pre-owned vehicle.  However, interest rates may vary due to term, credit history, loan to value, and other factors.
02

How do I get a good car loan interest rate?

Save for a down payment, check your credit score and report any errors and problems, work on improving your credit score, reduce your debt-to-income ratio by paying off debt, and choose a shorter loan term are some of the most common ways to obtain a good interest rate.
03

How much of a down payment do I need to finance a car?

Lending institutions prefer to see anywhere from 10% to 20% down. However, money down is not always required, and every situation is different.
04

What additional costs will I be responsible for when buying a new car?

Some of the common fees that you should be aware of include destination fees, documentation fees, sales tax, dealer installed accessories, and title and registration fees.
05

How can I find the value of my trade-in?

There are many factors that must be taken into consideration for a trade in value such as mileage, condition, market demand, previous maintenance and accident history, and market pricing.
06

Does my credit score impact my loan rate?

Your credit score is designed to measure the level of risk that you represent to a lender in paying back what you owe. The higher the level of risk, the higher the interest rate will be.
07

I have a low credit score -- can I still finance a car?

There is no minimum credit score required for an auto loan.
08

I don't have a credit history yet -- can I still finance a car?

It's possible to get approved for an auto loan with no credit. However, if you don't have a cosigner to assist you, your options may be limited and subject to higher interest rates.
09

What's the best length for a car loan?

The shorter the better! The longer the term is, the more at risk you are for having negative equity.
10

Can you offer a better interest rate than my pre-approved rate?

Every situation is unique. Often, there are manufacturer special interest rates available that are lower than what other lenders offer. It is best to speak directly with the business manager regarding your specific situation.
11

Can I reduce my monthly car payments down the road?

You can get a lower interest rate with the same term remaining on your current loan, which means you would pay less each month.
12

Can I sell my car while I'm still paying it off?

You can sell a vehicle that you financed, even if you still owe money on it. You'll need to determine your payoff amount, pay off the car loan, clear the title, and more. The exact steps you need to take will depend on your situation.
13

Can I add a warranty when I buy a car?

Vehicle service contracts are available in most instances when purchasing a vehicle. There are several different types of coverage and terms available. Make sure that you choose the coverage and term that best suits your driving habits.